SLOVENIA
Bojan and Bojana Hat from Lenart
Our experience of the cooperation with EKO KUĆA.
When my husband and I decided to build a house, our idea was that it would be a smaller house for two, which would be low-energy, therefore economical, and made of quality materials. At the recommendation of a friend, we contacted the manager of EKO KUĆA, Mr Jovanović.
We communicated our wishes to him and showed him the conceptual design of a floor plan based on which their company created a design for our house. So, quite to our wishes, which meant a great deal to me.
I must emphasize that such a correct attitude and quality construction performance, as this company has, is not found easily. Everything went exactly as it was agreed – from signing the contract to building on a turnkey basis. Being in the house they built is truly pleasant because the materials are really high quality, and the workmanship is also. In the summer, it is pleasantly cool, and in winter, with extremely low energy consumption, it is pleasantly warm. Now enough time has passed for us to be able to confirm that the house is economical.

This is the summary of our cooperation with EKO KUĆA. They are approachable, adaptable, high-quality, up-to-date, professional and have affordable prices.
SLOVENIA
Dr Zoran and Karmen Kranjec from Rogašovci
We are very pleased with the performance rendered by Eko Kuća. In a full month, a real unrivalled beauty was built under Mr. Jovanovic and his team.
The most important thing is that not only was the prefabricated construction progressing fast, but the quality of the assembly was excellent itself. The head of the company, Dragoslav Jovanović, has great credit for this. He is the kind of boss you could only wish for because he does all the tasks precisely, perfectly and primarily with honesty. He respects agreements and deadlines. Everyone who participated in the assembly of the house under his leadership, did their job more than excellently.
Therefore, the result of the construction of the prefabricated house is directly proportional to the investment that went into it. Good workers, management and quality contributed to the creation of a truly unique dream home.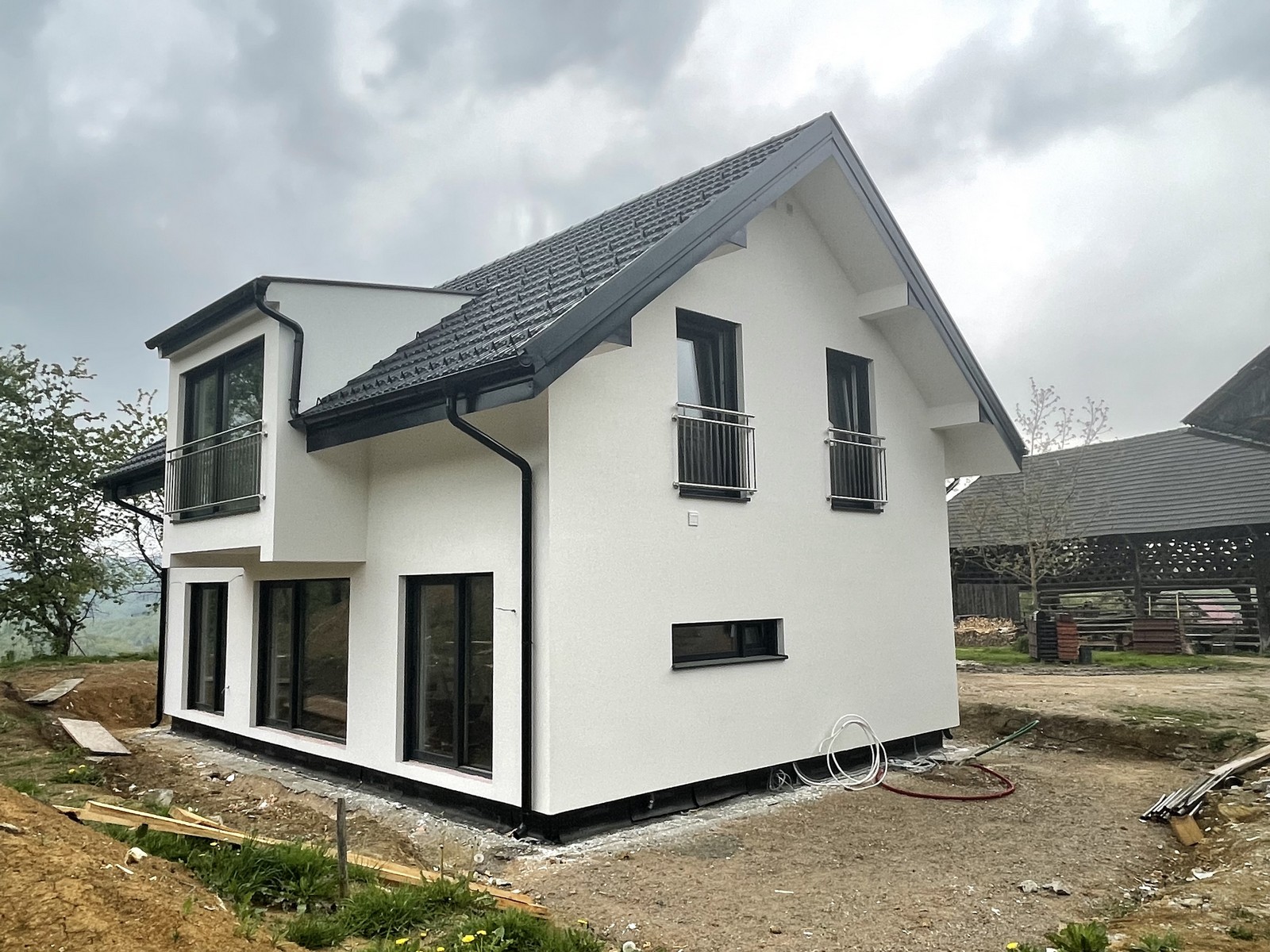 SLOVENIA
Maksimilian Pungerčar and Tadeja Sotlar from Trebelno
We have to commend the company EKO KUĆA and its manager Dragoslav Jovanović, as well as all their subcontractors.
Everyone did their job splendidly and within the agreed deadlines, before the deadlines rather than belatedly. We also have to mention that from day one, when we started taking an interest in the house, they expressed an interest in our house and invited us to look at other houses they built.
Now that we are at the end of the construction of our house, we must commend the quality of the house making, as well as the quality of the installed materials.
Finally, the main thing is the price, which has been very favourable given the quality of the services mentioned above.
Thank you, it's been nice working with you.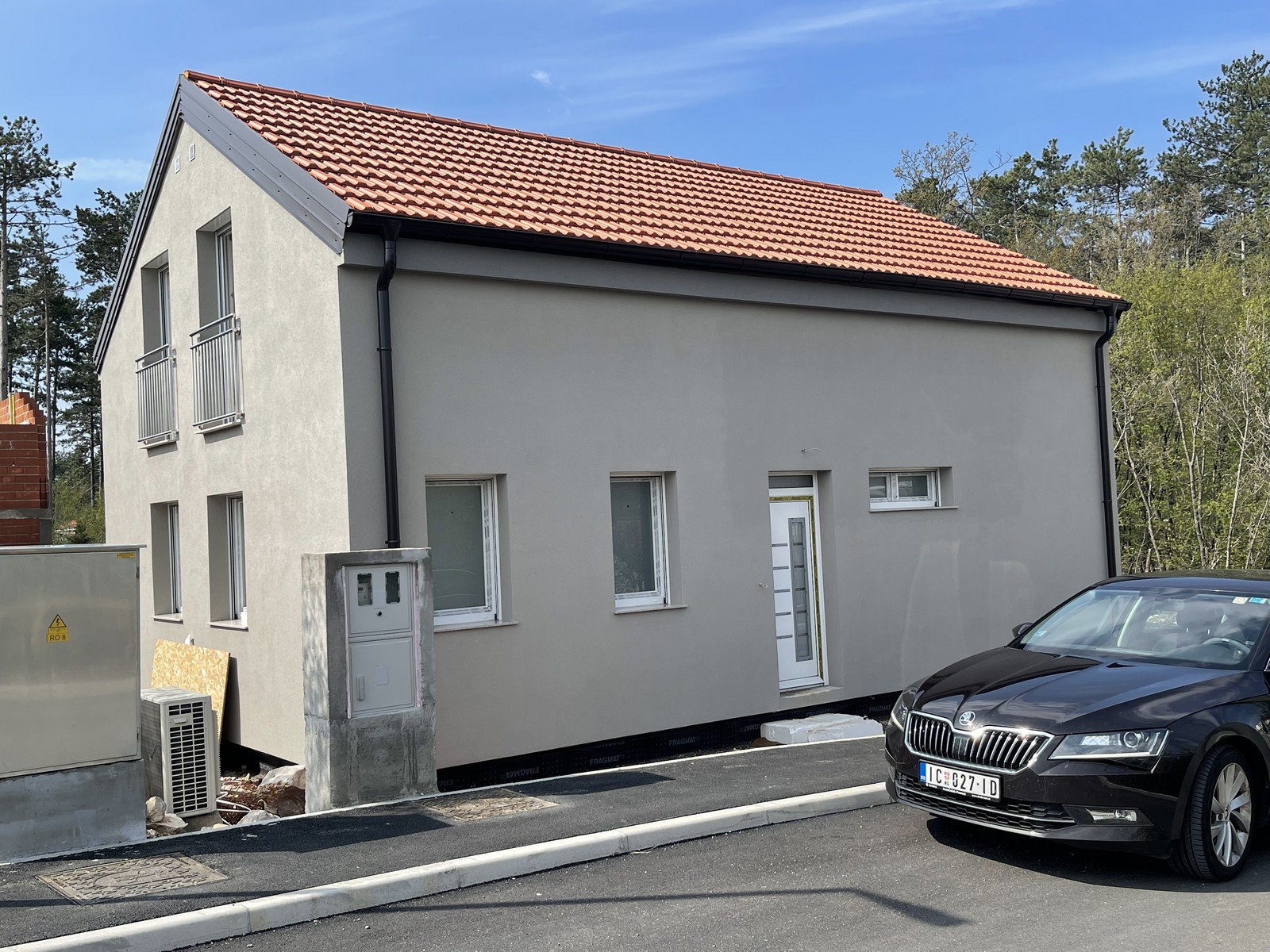 SLOVENIA
Zdenko and Ana Trnovec Jelerčič from Hrpelje near Kozina
I was very positively surprised by the swift performance and trustworthiness of those responsible at EKO KUĆA. They adhered to everything we agreed on, and in case of ambiguities or any conflict, we were able to reach an agreement successfully. Their employees (fitters, electricians, façaders, ceramicists…) were very reliable and accommodating.
It was very important to me that they met all the deadlines that were agreed on.
The price was also the best, in comparison to other bidders.
Although we were initially worried about them being a Serbian company, I can say that they have done an excellent job and that I was thrilled with it. If I were to decide again, I'd still definitely choose EKO KUĆA.
SLOVENIA
Bojan and Metka Kitel from Šentilj
We had heard about EKO KUĆA from Ivanjica, run by Drago Jovanović. We first contacted Mr Jovanović by phone, then we met in Maribor, where we presented our wishes to him. The conversation went smoothly, we received a lot of information from him and concluded that EKO KUĆA would be the company that could help us reach our wishes.
According to the agreement, the company EKO KUĆA delivered a prefabricated house to the plot with two large trucks, with which a team of three fitters arrived. In just a few days the house was under the roof, the construction was going exceptionally well, sometimes we even thought it would be completed much before the set date. So, despite the effects of the Covid pandemic, we managed to finish the house and move into a fully finished house. In the course of our cooperation, we established pleasant relations with Mr. Jovanović, he granted many of our wishes and fulfilled them all. We are very satisfied with the house and we are grateful to Mr. Jovanović for the excellent cooperation and performance, with the remark that it was a special challenge to establish a favorable price compared to Slovenian bidders.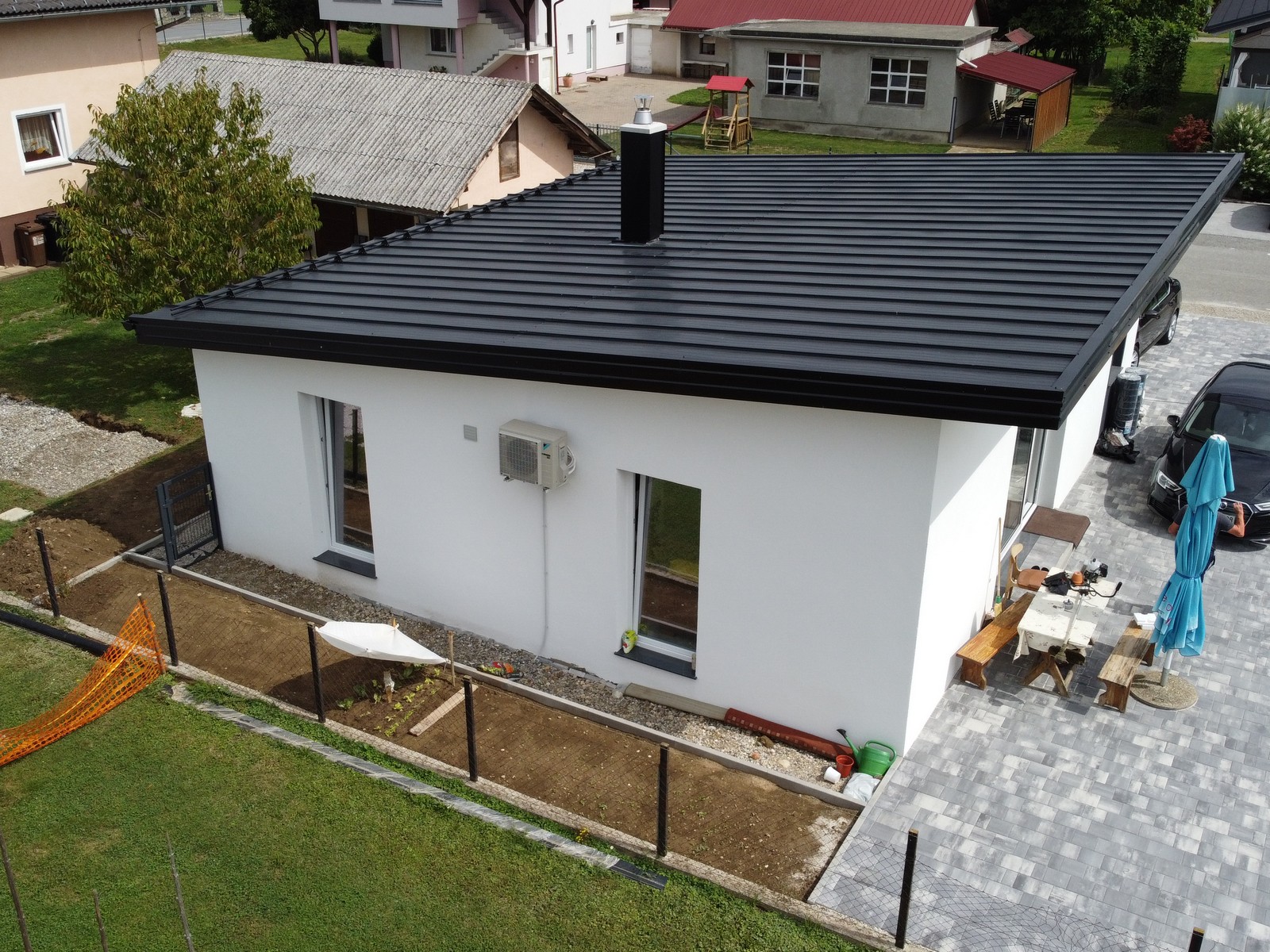 SLOVENIA
Davorin and Marija Planinc from Starše
We are grateful for your hard work and the time invested to make our dreams come true … From the first conversation onwards, we were sure everything would be sorted out and performed. Your advice and suggestions meant a lot to us because I believe that anyone who starts planning their home often has no idea how or what to do … You have proven that you are a trustworthy company that manages organization and implementation and is able to ensure the quality and time of completion of the work process… You've proven that you can listen and advise … We knew that prefabricated houses grow quickly, but we couldn't imagine that in three months we'd be living in one of our own … Of course, if it's all well planned and organized, the work flows seamlessly as well … We wish you to build many more beautiful homes and bring out a smile to those who will be able to enjoy them.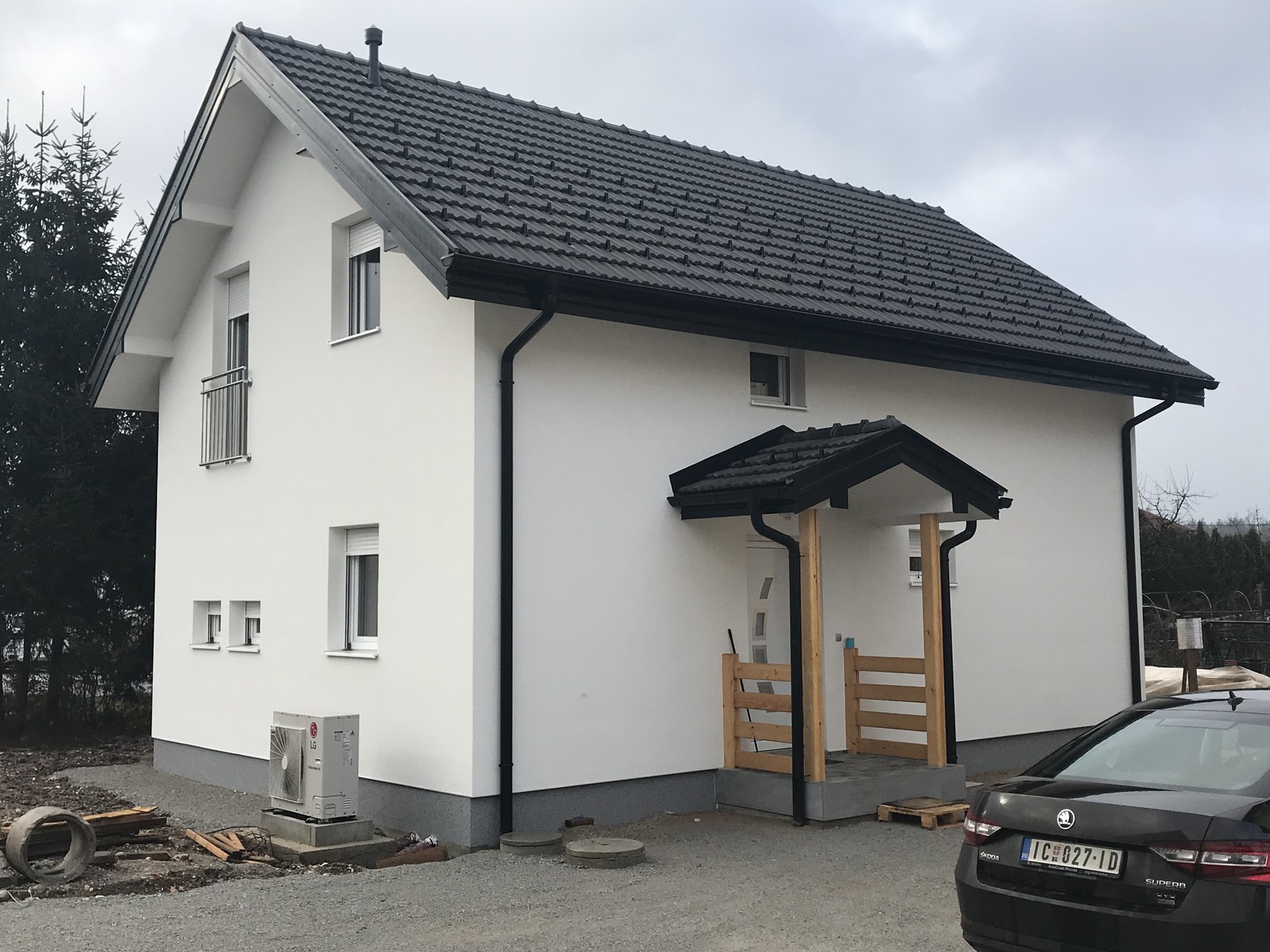 SLOVENIA
Nenad and Bojana from Kranj
We are very satisfied with the company EKO KUĆA Ivanjica, the project for the construction of the prefabricated house has been implemented within the deadline. The team of EKO KUĆA performed the work professionally, quickly and with quality. We've been in the house for the third year now and we find living in it to be very pleasant. We thank the manager, Mr. Dragoslav Jovanović, for his effort and respect of our wishes during the construction.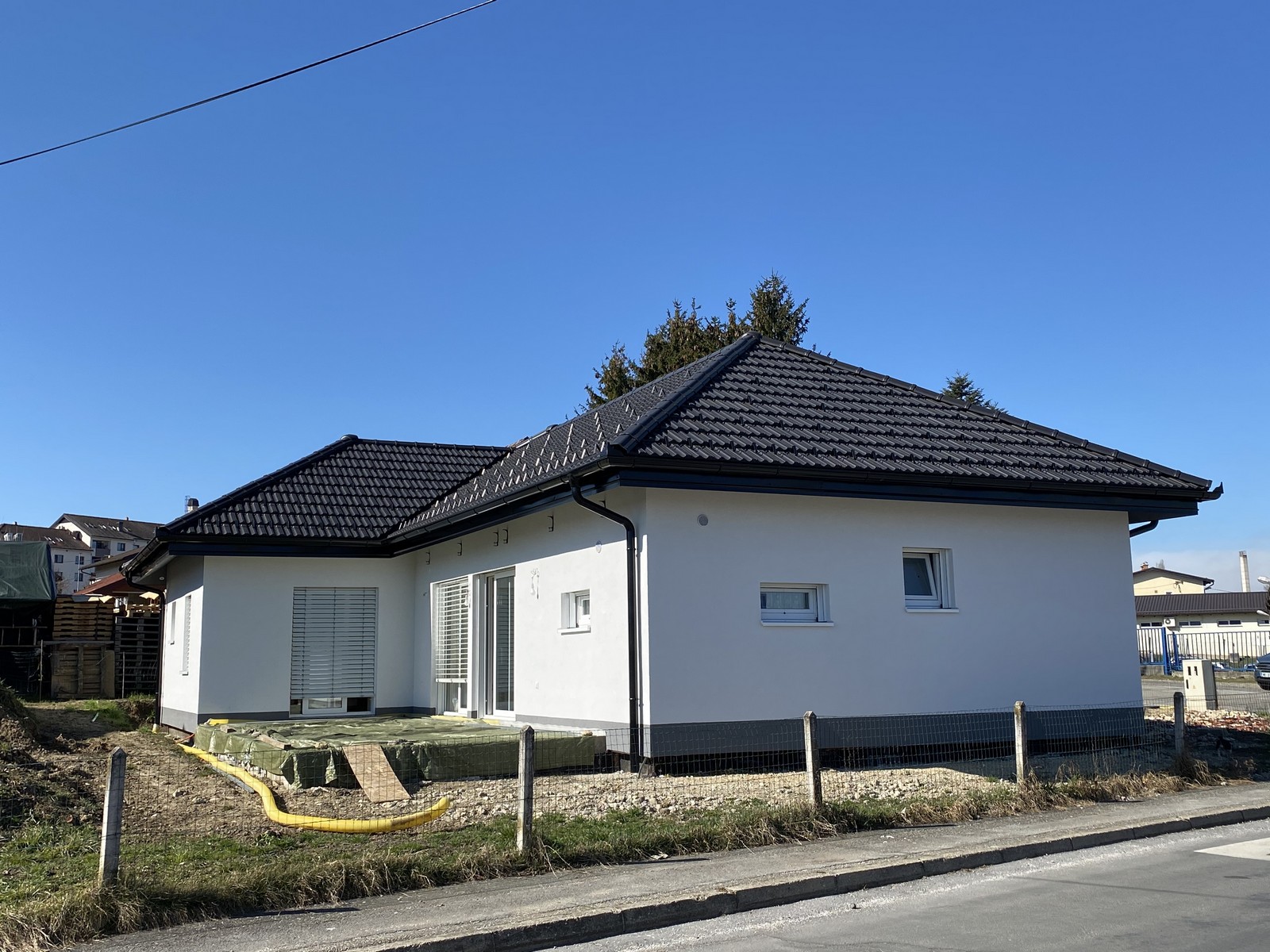 SLOVENIA
Peter and Zdenka Letnik from Lenart
Here's our experience with regard to the construction of our house. Despite the fact that there is a lot of negative talk about house construction, we must admit that we are highly satisfied with your offer, materials and the final construction of our house.
Therefore, we recommend you to other clients and we will continue to recommend you because we really did not expect such good cooperation and very good prices. Thanks again for everything and consider yourselves always welcome.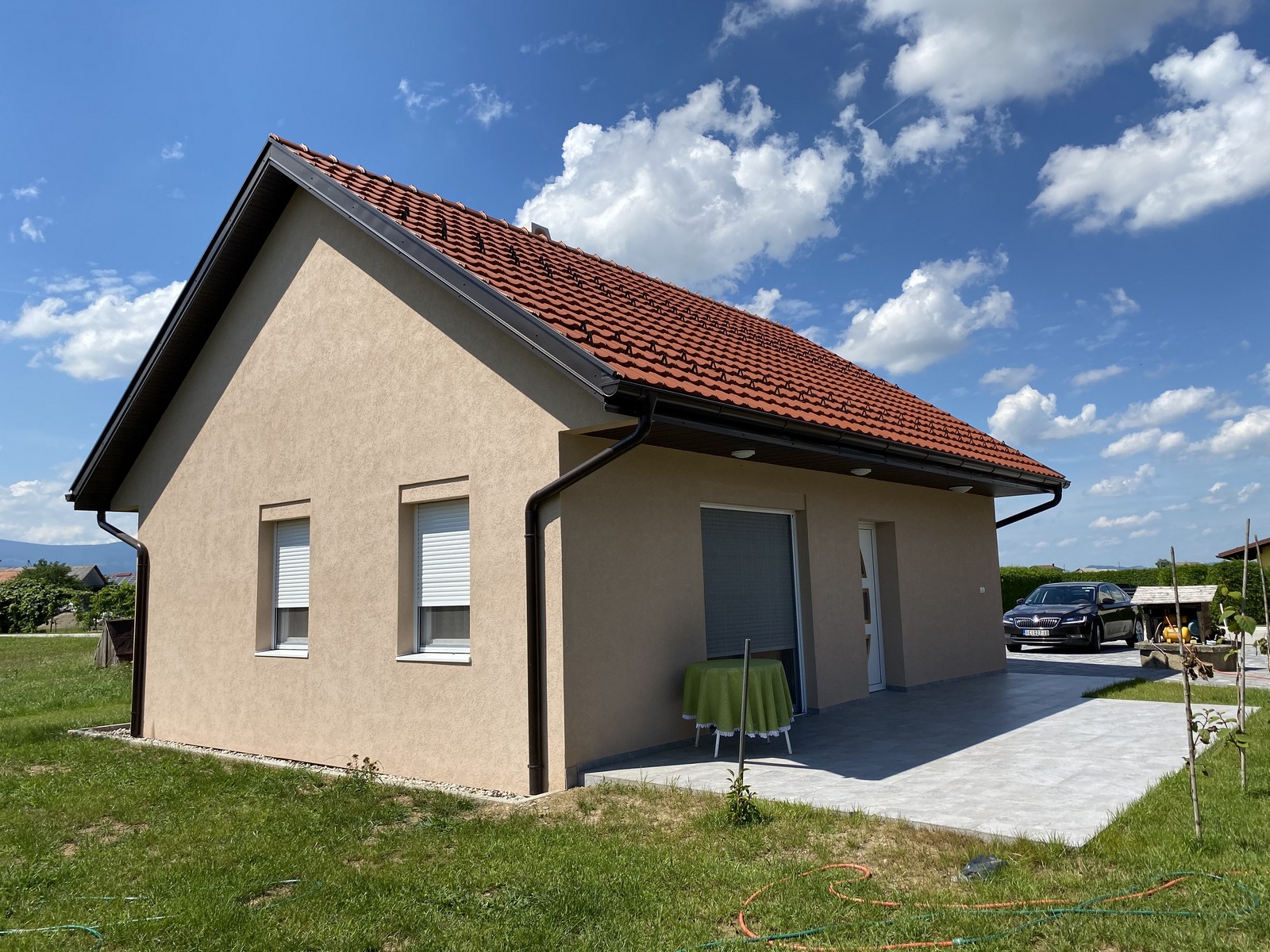 SLOVENIA
Tatjana and Janko Pichler from Šikola near Ptuj
We have to admit that at the beginning of the construction of our house, we imagined the cooperation with EKO KUĆA differently. We all know what it is like with contractors: their promises and guarantees should usually be accepted with reservations. However, this time it was not so. It is crucial to be able to trust them, to be able to count on everything that has been agreed to actually be honored. And I have to say that it was. Everything that was promised and agreed on, was achieved, sometimes even a day earlier. All employees did their best. We have already recommended and praised the whole company to everyone because several passers-by stopped in front of the house. Good job, everyone!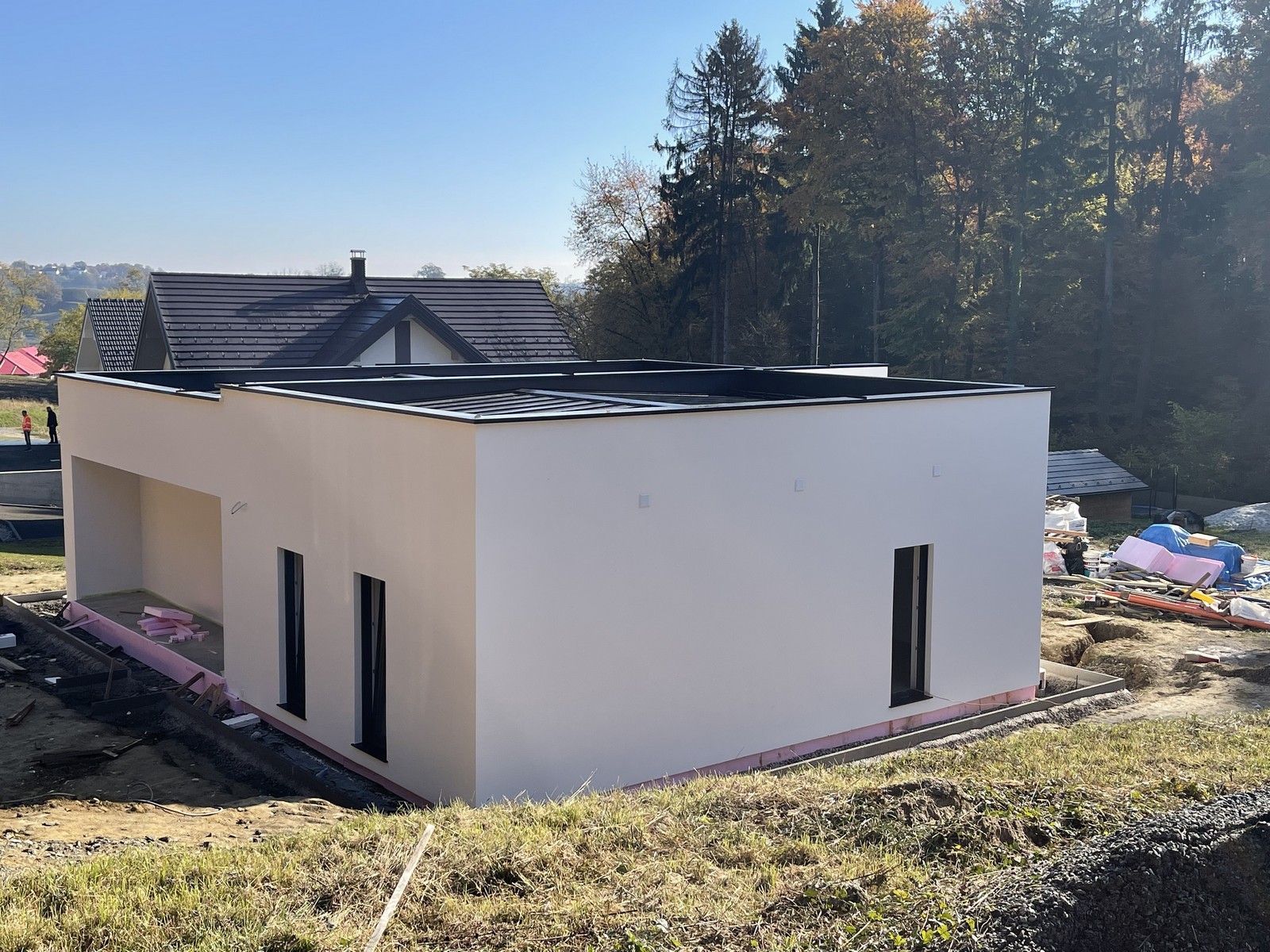 SLOVENIA
Mateja and Gregor Meglič, Jurovski Dol near Lenart
The Eko Kuća team made it possible for us to realize our family dream.
With their professional help, we got a house according to our measure and taste.
The company Eko Kuća is characterized by professionalism, kindness, punctuality and quality. We are happy to recommend them further.
SLOVENIA
Azra Catic and Rok Golob from Letnica near Golnik
My partner and I followed the construction of a house by Eko Kuća in the vicinity of Kranj. Based on what we saw, we decided on them when building the house. We built it during Covid-19, where there were problems due to border crossing and store closures, but we managed everything by mutual agreement and finished the house. We had no problems with the construction contractor, everything was as we agreed and we are satisfied with the house. I would further recommend cooperation with Eko Kuća. If we need any information or anything, even today Mr. Jovanović answers everything.
Serbia, Montenegro, Slovakia, Austria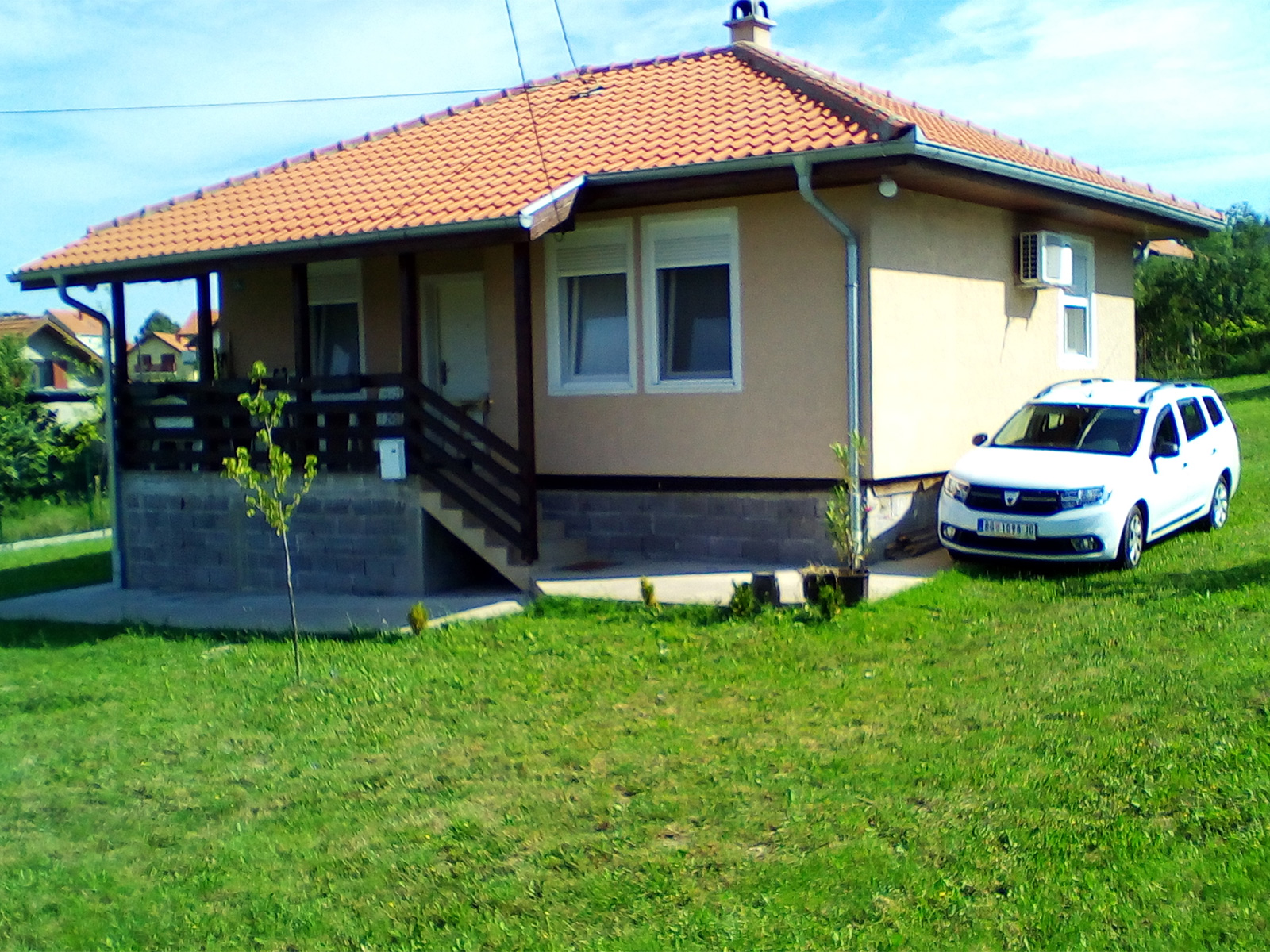 SERBIA
Radivoje Lazarević from Barič near Belgrade
I always knew that I made the right choice twelve years ago by having the prefabricated house I always wanted built.
I spent a long time thinking, observed various performers in action and chose Eko Kuća from Ivanjica. We discussed the project, various possibilities and modifications, worked (and performed payments) on the basis of phases, and the project was completed within the scheduled timeframe.
I'm very pleased and I recommend their services wholeheartedly.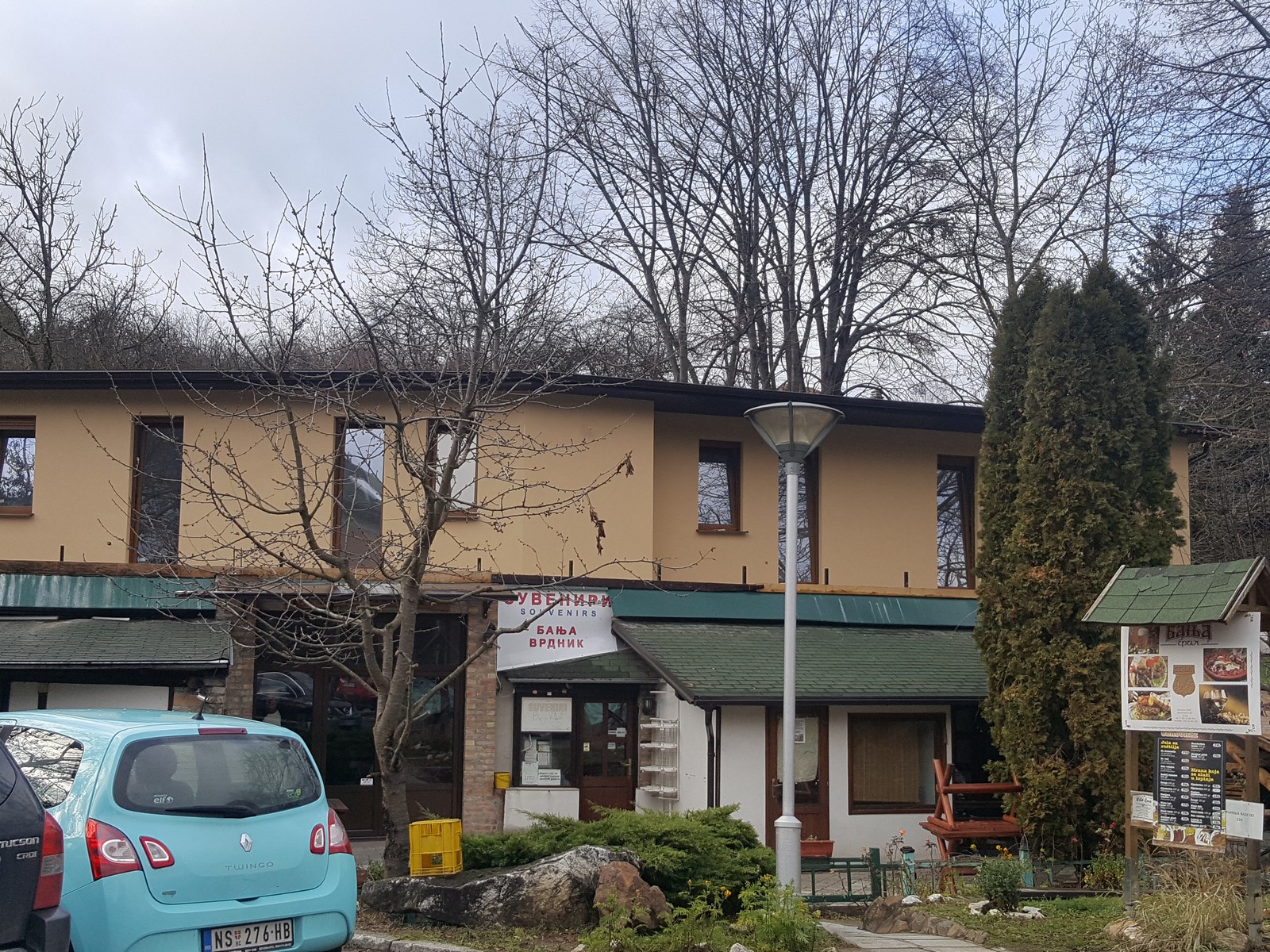 SERBIA
Pavle Senić from Vrdnik in Fruška Gora
My cooperation with Eko Kuća started in the year 2017 when we agreed to build a prefabricated condominium that is now used as accommodation capacity of Villa Senić in Vrdnik. As of May 1st, 2022, it has been 4 years since our facility was opened, and it still looks modern and high-quality. The agreed deadlines and the quality of workmanship have been met to the maximum with mutual satisfaction. Should we require new works to be done, Eko Kuća is the company that we will once again entrust with their execution.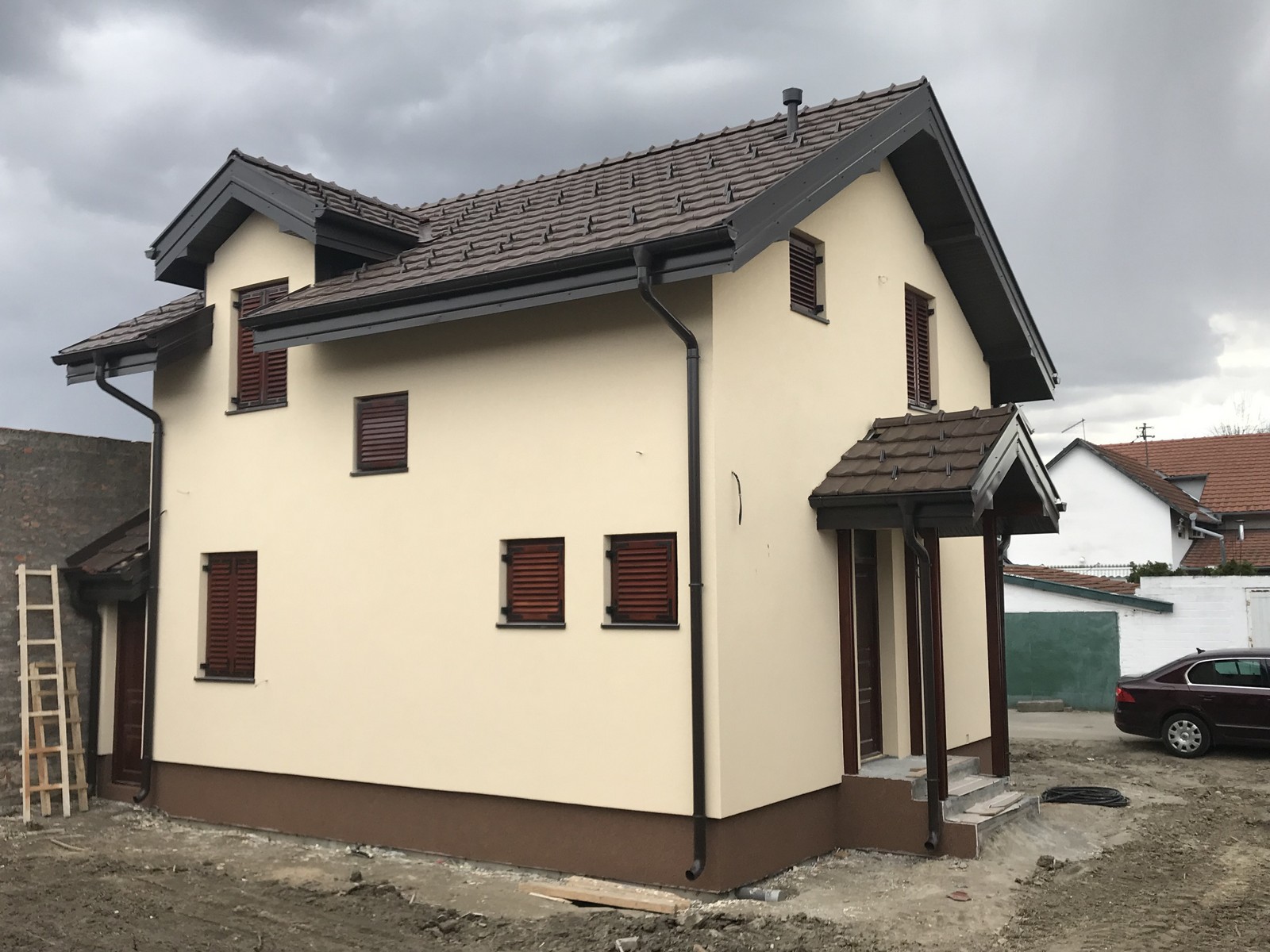 SERBIA
Miloš Sremčev from Novi Sad
Our cooperation with Eko Kuća was excellent and resulted in the house where I happily live with my family today.
The process of house construction is complex, but thanks to the communication we had with the head engineer and workers, it was a very positive experience.
I would be happy to cooperate and build with them again. 🙂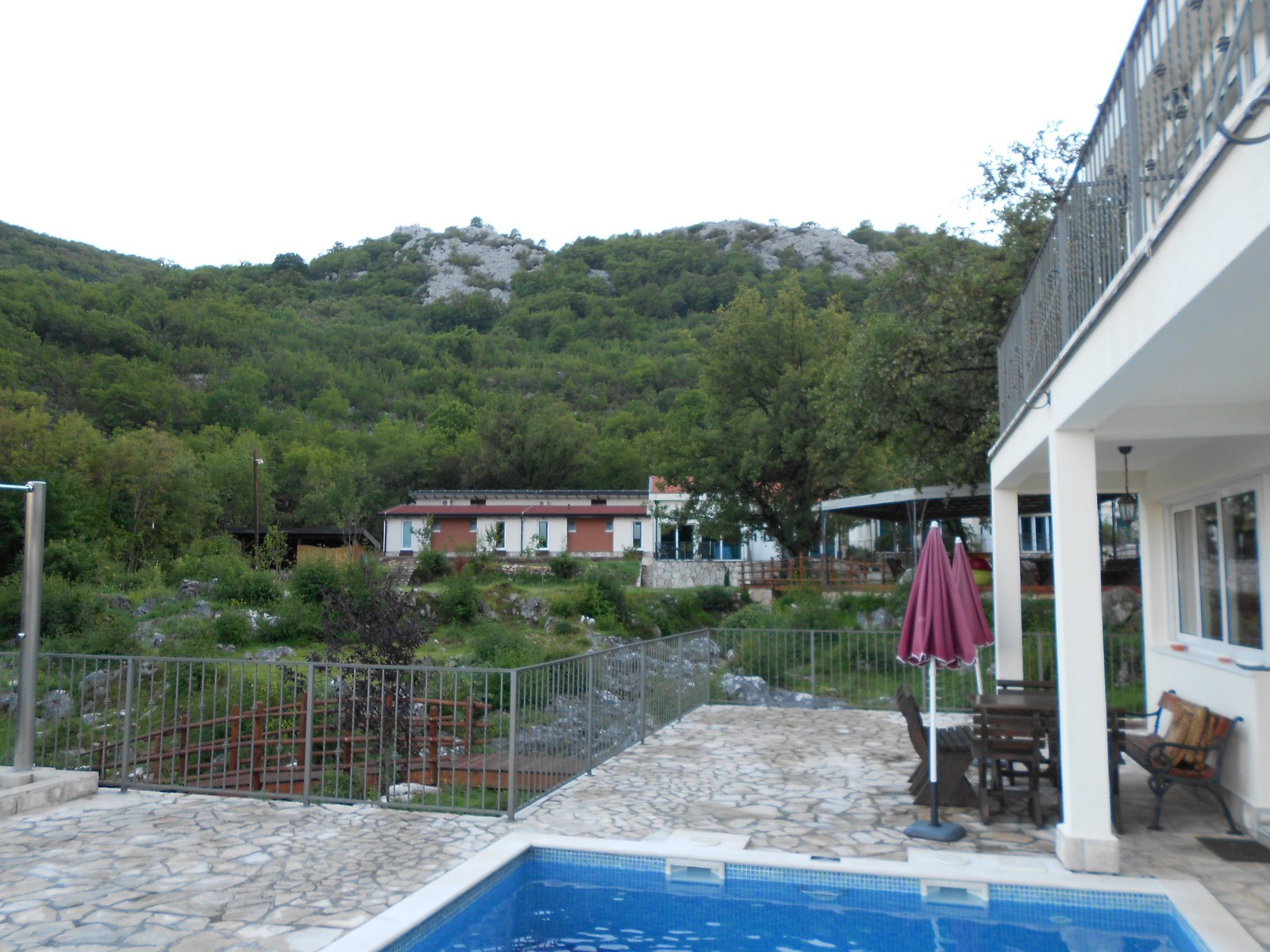 MONTENEGRO
Kordo, d.o.o., Gornji Morinj near Tivat
Manager, Olga Kononchuk

In 2013, we decided to build a prefabricated apartment-type building with 22 apartments in Gornji Morinj close to Tivat. Out of multiple producers, our management identified the company Eko Kuća from Ivanjica as the most favorable bidder. We had certainly checked the experiences of their previous customers as well. They gave this company, without exception, the most favorable reviews. During the negotiations, construction and completion of the contracted works, we realized that we had made the right choice of entrusting them with the work. The facilities are in an excellent state even after almost 10 years. We will certainly entrust any coming investment to the company Eko Kuća.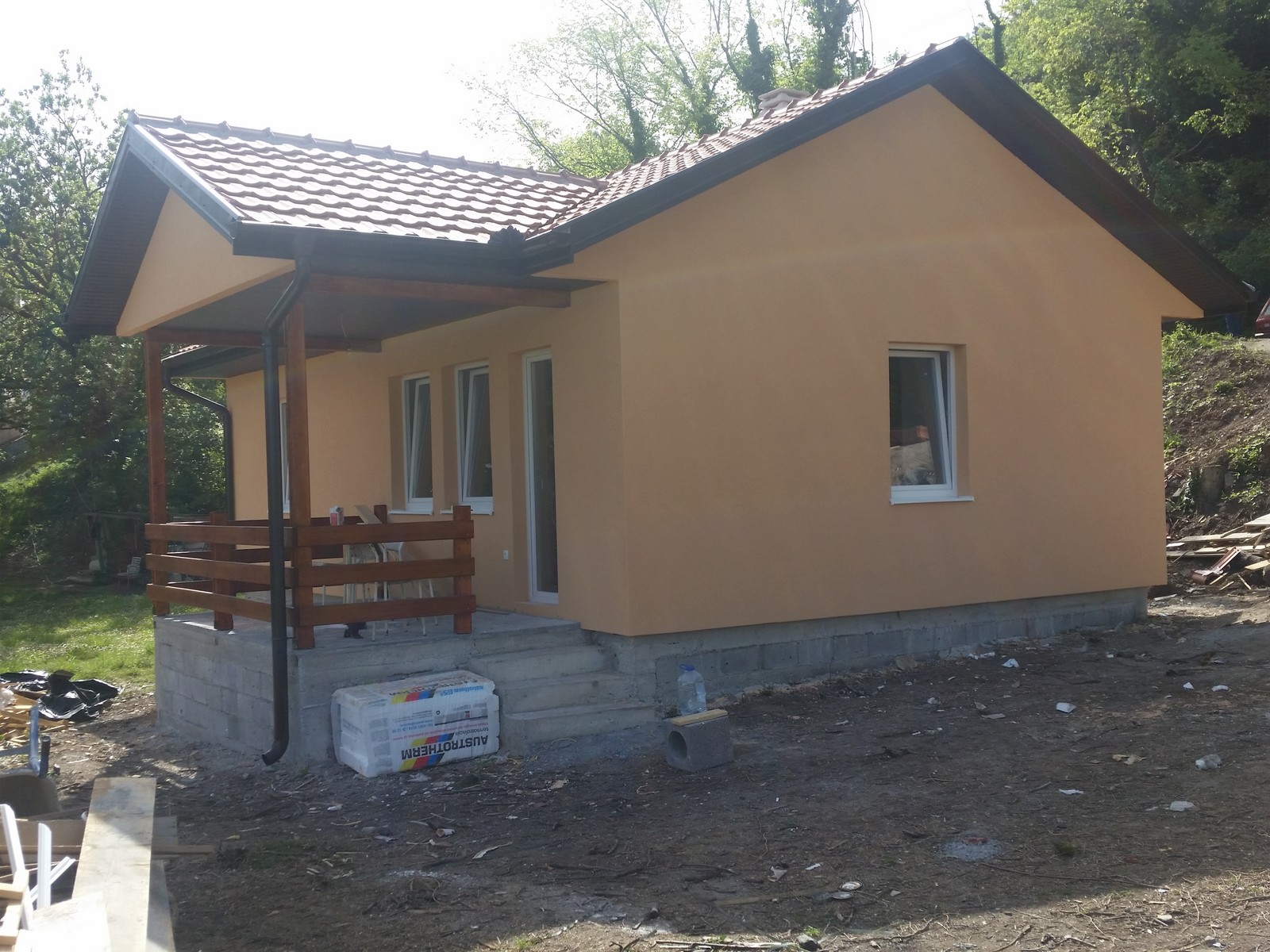 MONTENEGRO
Mitar Mandić from Prijevor near Budva
We agreed to build a family house with Eko Kuća based on the recommendations of owners of prefabricated houses that have worked with this company before. We are very satisfied primarily with the professionalism of the technical staff, but also with the expertise of the workers, as well as with the quality of the installed material. They provided us with a high-quality family home where my family has lived since 2015 without any complaints about the work done.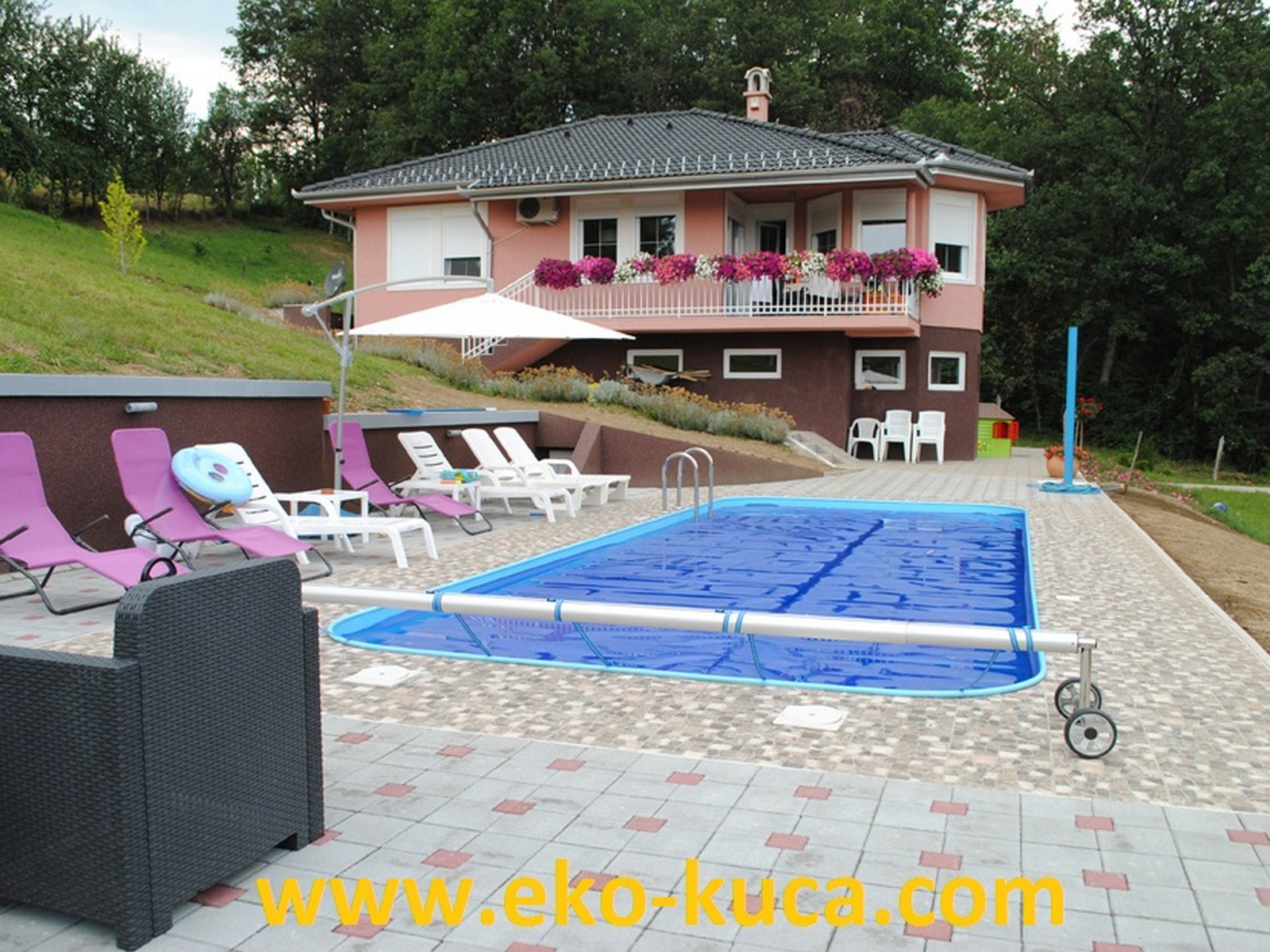 SERBIA
Dr.Dobrila and Rade Bećirević from Čačak
11 years ago we decided to build a family prefabricated house. Out of several companies, we chose the company Eko Kuća (Eco House) from Ivanjica.
We are extremely satisfied with their attitude towards work. Starting from the negotiation to the final realization. Now we enjoy our home in a beautiful environment in the surroundings of Čačak. We are sure that we have chosen the right company that we can recommend to everyone.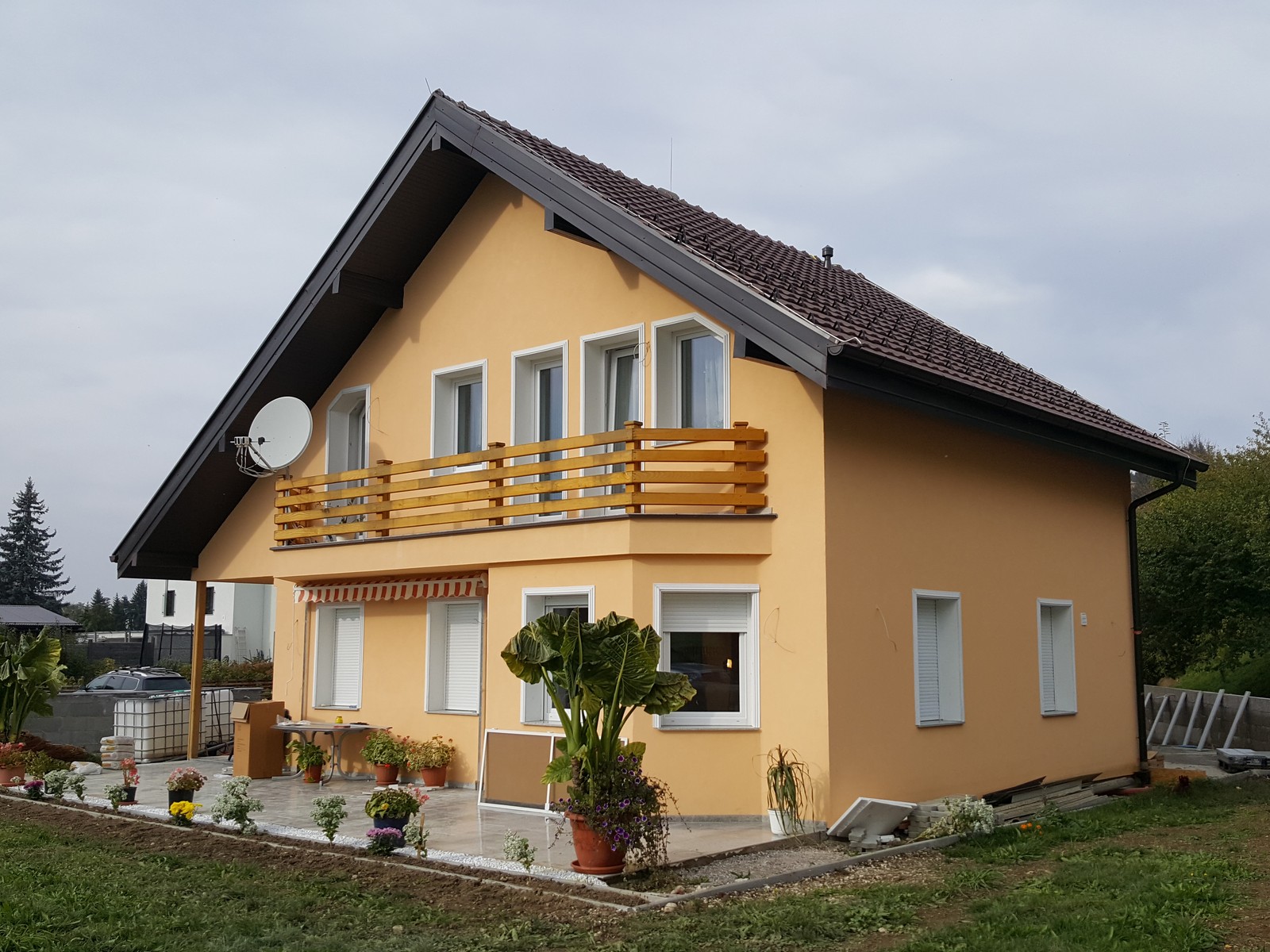 AUSTRIA
Sladjana and Slobodan Krsmanović from Laakirchen
The expert team and workers from Eko Kuća made a maximum effort to comply with all our wishes and needs of our family to build a prefabricated house that meets all Austrian standards in construction. We emphasize that we are satisfied with the quality, price and construction period of our house, where we have lived for 9 years. The house is energy efficient, which is why we have low costs for heating and cooling. We wish them much success in their future work.